Anne Costin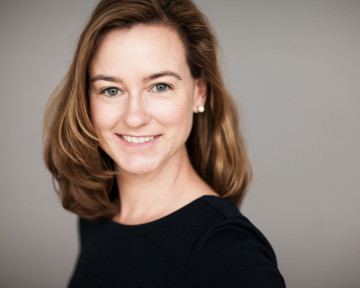 Anne Costin has represented individuals in employment and civil rights cases since 2008, when she graduated from the University of San Francisco School of Law.  Anne worked as an associate attorney for The Dolan Law Firm for five years, where she obtained invaluable experience in handling employment matters.  Anne opened her own law firm, Costin Law Inc., in 2013 and continues to advocate on behalf of employees.
Anne's practice focuses on representing employees in discrimination, harassment, retaliation, and wrongful termination cases.  She also assists employees in disputes regarding unpaid wages, and has represented individuals who have suffered from police misconduct.  Anne is dedicated to protecting her client's civil rights by holding corporations and employers responsible and accountable for their actions.  She helps employees to stand up for their legal rights and helps her clients address and correct the wrongs which they suffered.
Anne has a track record of success in employment cases.  In 2016, Anne won a $20 million verdict following a whistleblower jury trial she prosecuted with Chris Dolan in the San Francisco Superior Court; the jury found that the employee was fired for complaining of sales fraud in the workplace.  Anne and Chris were awarded the 2017 San Francisco Trial Lawyer of the Year award for their diligent work litigating the whistleblower action.
Anne also obtained a $1.9 million jury verdict in 2016 in a negligent supervision and retention she case tried in the Solano County Superior Court on behalf of an employee who was attacked on the job by a coworker.  In 2015, Anne obtained a $453,000 arbitration award in case involving disabled employee who was fired shortly after her medical leave expired.  In 2012, Anne obtained a $438,000 jury verdict in a wrongful termination case brought in the Sonoma County Superior Court.  The verdict was unanimous and the jury made a finding that the employer acted with malice when it fired truck drivers for reporting the company's violations of Federal wage laws.  In 2013 Anne obtained a $133,000 jury verdict in a misrepresentation and breach of contract case involving an employee who was fired after he complained he had not received the health insurance benefits he had been promised upon hiring.
Anne has also obtained significant financial settlements on behalf of employees (some of her notable settlements are noted on the "results" page of this website).  She is skilled in assisting employees with severance negotiations, and has been successful in resolving many employment disputes "pre-litigation," i.e. without the need to proceed to court.  Anne also understands that certain employers only respond to a pending lawsuit, and she is skilled in all stages of litigation.  Anne has acted as the primary attorney on hundreds of employment cases and understands the importance of working directly with her clients to select and implement a tailored case strategy.
Anne is dedicated to keeping her clients thoroughly updated regarding the status of their case.  She prides herself on responding promptly to client calls and emails and enjoys explaining the law to attorneys, law students, and clients who may be new to litigation or employment law.
Anne provides free consultations to prospective clients, and often works on a contingency basis (where clients are not billed by the hour), as she appreciates that many individuals who have lost their jobs or are struggling in the workplace are unable to make hourly payments to a lawyer.
From 2011 to 2014, Anne also worked as an Adjunct Professor the University of San Francisco School of Law.  She taught at the law school's employment law clinic, where she trained law students and provided hands-on experience representing employees before State and Federal administrative agencies.  While she was in law school, Anne participated in the very clinic she later taught.  While a participant in the law school clinic, Anne advocated in Labor Commissioner hearings on behalf of employees who had not been paid their wages and had not received meal and rest breaks required by California law, and represented employees in discrimination cases in Equal Employment Opportunity Commission mediations.
During law school Anne also clerked at the Law Center for Families, a non-profit providing free legal service to individuals in need of help with divorce and child custody issues. She has acted as a mediator at the San Francisco Superior Court Small Claims Division and volunteered at the San Francisco Bar Association's Legal Advice and Referral Clinic.
Prior to attending law school, Anne worked as a legal assistant for two years at the Righetti Wynne law firm in San Francisco, which focused on representing employees in class action lawsuits for unpaid overtime.
Anne received her undergraduate degree from U.C. Santa Cruz in 2001, where she majored in Sociology and received highest honors in the major.
Anne has traveled extensively in South America, Greece, Turkey, Italy, Spain, and Croatia. She speaks Spanish.
Admissions and Practice Locations
– Anne was admitted to practice law by the California State Bar in 2008
– Anne is licensed to practice law in the State of California
– Anne has been admitted to practice in all State courts in California, and in the Northern, Central, and Eastern Federal District Courts in California
Education
– University of San Francisco School of Law, J.D. (Cum Laude) – 2008
– U.C. Santa Cruz, B.A. Sociology (Highest Honors) – 2001
Honors and Awards
– San Francisco Trial Lawyer of the Year, 2017
– Selected to Super Lawyers Rising Stars list, 2013-2017

– Member, Labor and Employment Advisory Board, University of San Francisco School of Law
– Recipient, YMCA Volunteer of the Month, 2011
– USF Law School Advocate of the Year Finalist, 2007
– Recipient, CALI Excellence for the Future Award, Law of Settlements – Spring, 2007
– Grant Recipient, USF School Public Interest Law Foundation, 2006
– Recipient, USF Law School Dean's Academic Scholarship, 2005 – 2006
– Recipient, Outstanding Volunteer in Public Service Award (San Francisco Bar Association), 2004
Professional Associations and Memberships
– California Employment Lawyers Association (CELA)
– San Francisco Trial Lawyers Association (SFTLA)
– Consumer Attorneys of California (CAOC)
Pro Bono Activities
– Volunteer, YMCA Youth and Government Program (Since 2010, Anne has coached local Bay Area high school students in mock trial competitions)